Quatropus

Quatropus is a brain game for all skill levels and all ages, from beginners to enthusiasts. Puzzle gamers may find elements of such games like Plumber, Jewels/Lines, Tetris...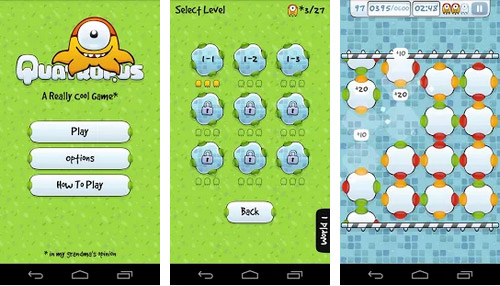 Quatropus is a little octopus with four legs. It is crazy about stones with gems. You will need to gather stones to make Quatropus happy.
Gather as many stones as you can, as quickly as possible. Connect three stones with gems of the same color to collect them.